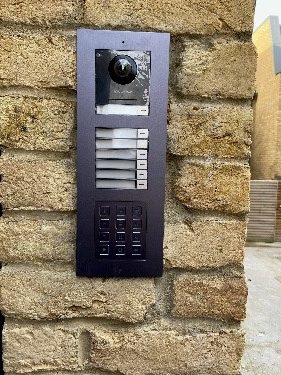 Intercom systems provide a two way audio/video communication between and entry point and handset point. RVTV can supply basic systems for residential properties or high end systems for commercial properties.
The systems range from basic audio two way communication to video entry systems with integrated biometric access control. All our systems can be designed and tailored for bespoke setups to provide the right access and communication required.
RVTV also offer wireless GSM intercom system which require power and a sim card which we can also supply. The systems work via the sim how a normal phone call would operate. This provides an alternative option where cable is not an option or where it is the cost effective solution.
Click here to get a free quote today