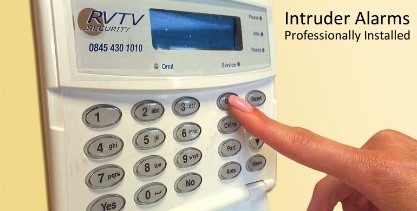 RVTV are accredited by SSAIB who are one of two regulatory bodies in the security industry. With this accreditation, we are inspected each year to make sure we are installing to the British standards.
We have a many years' experience in working with variety of clients. As well as designing small residential systems, we have provided tailored high end systems for buildings such as diamond stores. Our highly trained engineers provide a secure and initiative service to ensure that your premises is secure to protect the site and assets within.
Click here to get a free quote today
As well as designing the correct system for our customers, we also offer all types of remote monitoring. Our engineers are all familiar with supporting the main monitoring bodies such as Redcare, Dualcom, and Webway. Our monitored customers are supplied with a 24 hour support number for any emergencies and faults out of hours.
All of our new systems are now compatible for smart phone control. This allows us customers to access their alarms from anywhere in the world for user control and configuration.